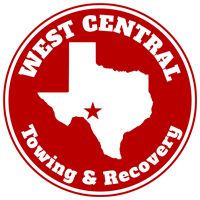 Frequently Asked Questions
If you need towing or emergency roadside assistance in our area, here are the answers to questions we often get. We want to get you on your way as quickly as possible! Do you contract with AAA?
Yes, we are the primary towing and roadside assistance provider in our area of West Texas.
Do you serve USAA members?
Yes, we have a contract to provide towing and roadside assistance to USAA members with the company's roadside assistance package.
Do you service GEICO members?
GEICO has its own "motor club" for those insuring their cars with the company. If you have this insurance add-on through GEICO, we are an authorized provider for your plan.
Specialized & Heavy Duty Towing…
I need my RV towed. Could you do that?
Yes. We can tow all types of recreational vehicles. We can tow large buses, trailers, and pickups with camper tops. We have the equipment to tow up to 80,000 lbs. We use flatbeds, and medium and heavy-duty wrecker trucks, so we can accommodate any kind of vehicle.
My semi truck broke down. I need a tow to get it repaired. Does West Central Towing have the equipment to move my 18-wheeler?
Yes. We have a heavy duty wrecker. This is used to haul large trucks, busses, and motorhomes. It has an 80,000 lb. tow capacity, and a recovery boom for lifting and recovery work. We choose this tow truck specifically for 18-wheeler wrecks, because it is best for recovery work and heavy lifting.
We also have the equipment and capacity to handle big rig wrecks, including winch outs and assistance with load shifts. When needed, we provide decking and un-decking of piggybacked rigs.
My motorcycle needs to be towed for repair. Can you tow my touring cycle?
Sure. We'll load it on a flat bed and take it wherever you wish.
My car isn't drivable, and I am stranded on the side of I-10. Can I get a wrecker out here fast?
If you are in our service area of west central Texas, give us a call at 830-834-0850. We can send a wrecker your way anytime 24-hours a day, 7 days a week.
Emergency Roadside Assistance…
I can't believe it! I ran out of gas miles from a gas station. Can you bring me a couple of gallons?
Yes. Fuel delivery is one of our roadside assistance services.
I have had a blow out on a tire. I have a spare, but need help getting it on the car. Do you do tire changes?
Give us a call at 830-834-0850 and we'll send help. Look for the West Central Towing truck.
My car won't start. It got me to the grocery store, but now it's dead. I think it's the battery. Can I get a jump from you?
Yes. Call 830-834-0850 we will dispatch help as soon as possible.
I need a wrecker service. Where is the nearest wrecker service?
West Central Towing serves a large area of West Central Texas. If you have a disabled vehicle or one that has been involved in an accident and cannot be driven away, West Central Towing can show up with a wrecker. We will tow your vehicle to a location of your choice.
How far will you tow my vehicle?
That is a decision for the customer to make. We'll go as far as you want. We understand that sometimes there are reasons that a customer wants repair work done in a particular place—like at a dealer. We may have to tow the car to San Antonio or Austin in a case like that. If so, we will do that.